Italian Immigrant Ceremonies

After 100 years, Italian immigrants are returning home to Italy with Italian Ceremonial Journeys
| | |
| --- | --- |
| | This program has been endorsed and is affiliated solely with the National Italian American Foundation [niaf.com] |
We at Italian Ceremonial Journey are proud to say that we are the premier specialists in returning Italian immigrants that left their beloved homeland over 100 years ago. With more than two decades of real life experience and personal insight into each town and village in Italy, our selected team of experts have cultivated professional relationships in every region mentioned within this letter. This final journey of your loved one will be a lasting memory that will be passed down from generation to generation.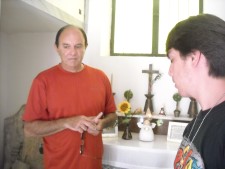 They sacrificed everything for us to have a new future in a new land, the United States of America. We owe to them this final respect of love, and now we can provide this service without you leaving the comfort of your home, travelling a great distance, booking hotels and renting cars.
Our grandparents and parents worked hard to always provide us with the very best that they could give us, the love they shared with us growing up, their conversations about their beautiful Italy, the stories, and all the memories that go with it. It's time now to return them to their place that they loved so dearly, to finally put them to rest next to their Mother and Father, Brothers, and Sisters. They so deserve it!!!
We at Italian Ceremonial Journey have decided to help bring closure to the lives of our brave Italian immigrants, the rewards are great for both you and you parents, or grandparents, the emotions run high, when you finally realize that they have reached their final resting grounds in their hometowns in Italy.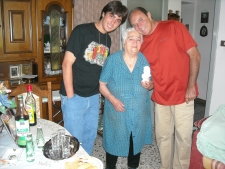 We are proud to make that possible with a team of experts that sincerely feel what sacrifices these Italian immigrants had to endure. We will personally deliver, in a ceremonial professional manner, whatever you would like to send to their hometown in Italy. Currently we are prepared to work throughout the Abruzzo, Molise, Lazio, Puglia, Campania, Basilicata, Calabria, and Sicily regions. The contents will be sent by FedEx or UPS and should not weigh more than 6oz's. Once the contents arrive in Italy, Mr. Sandro Mancini will make all the necessary arrangements, always maintaining a very high respect for your loved ones contents. Example items: Holy Rosary, Patron Saints Medals, Photos, Rings, Items of Personal Loving Memories (Do not enclose items of Gold or Silver).
Finally, the cost from any point in the United States on the east coast would be $600.00 and would include shipping from the U.S., Ceremonial Video (20 minutesin length), and travel to and from the different regions in Italy - no other cost are attached. Items from the west coast of the United States would cost $650.00. Please make your payments to "Italian Ceremonial Journey". Personal Checks, Cashier Checks, and Money Orders are accepted. For more detailed information please call or contact directly the name listed below.
Sincerely,
Mr. Lawrence Branchetti
185 N. E. 106 Street
Miami Shores, Florida 33138